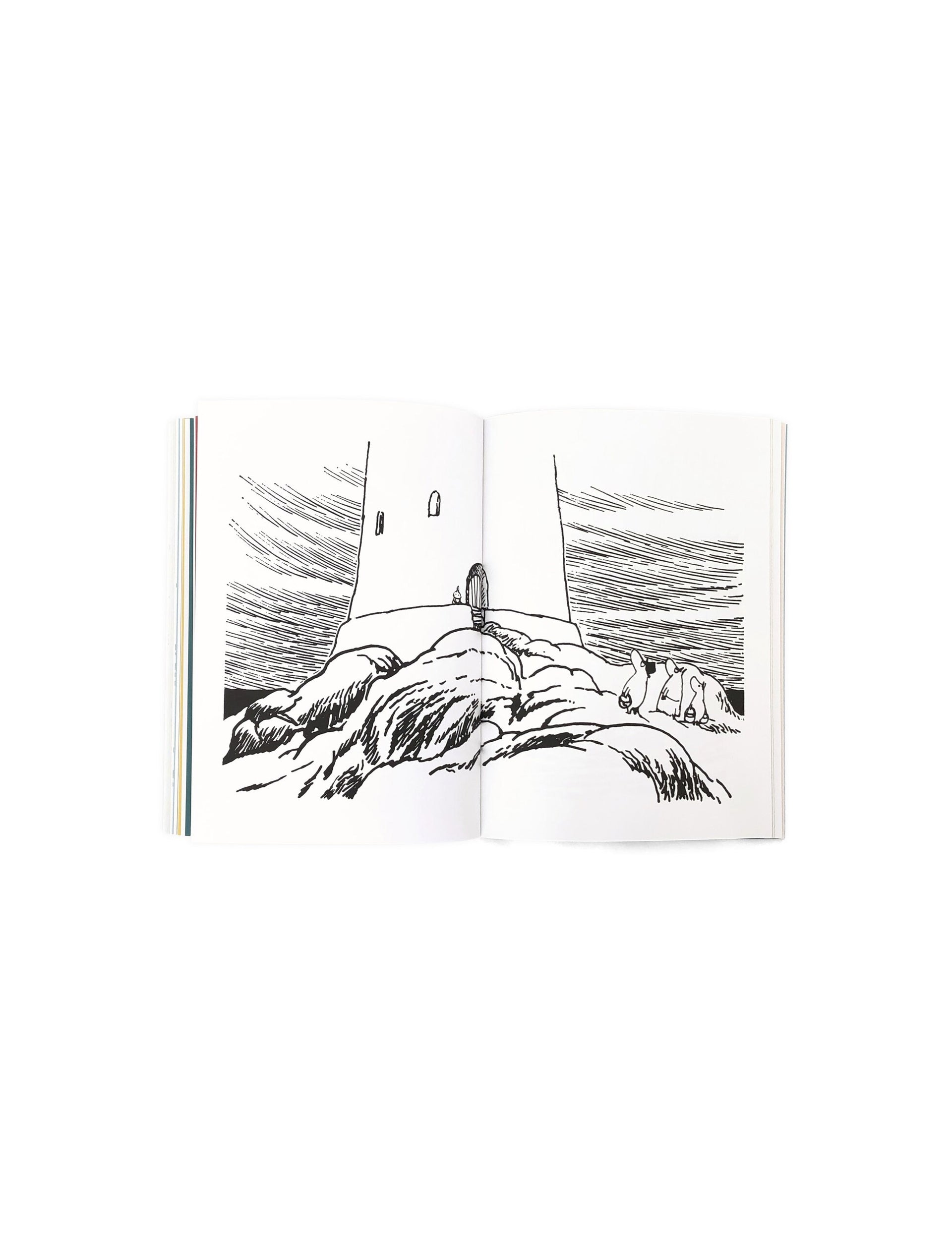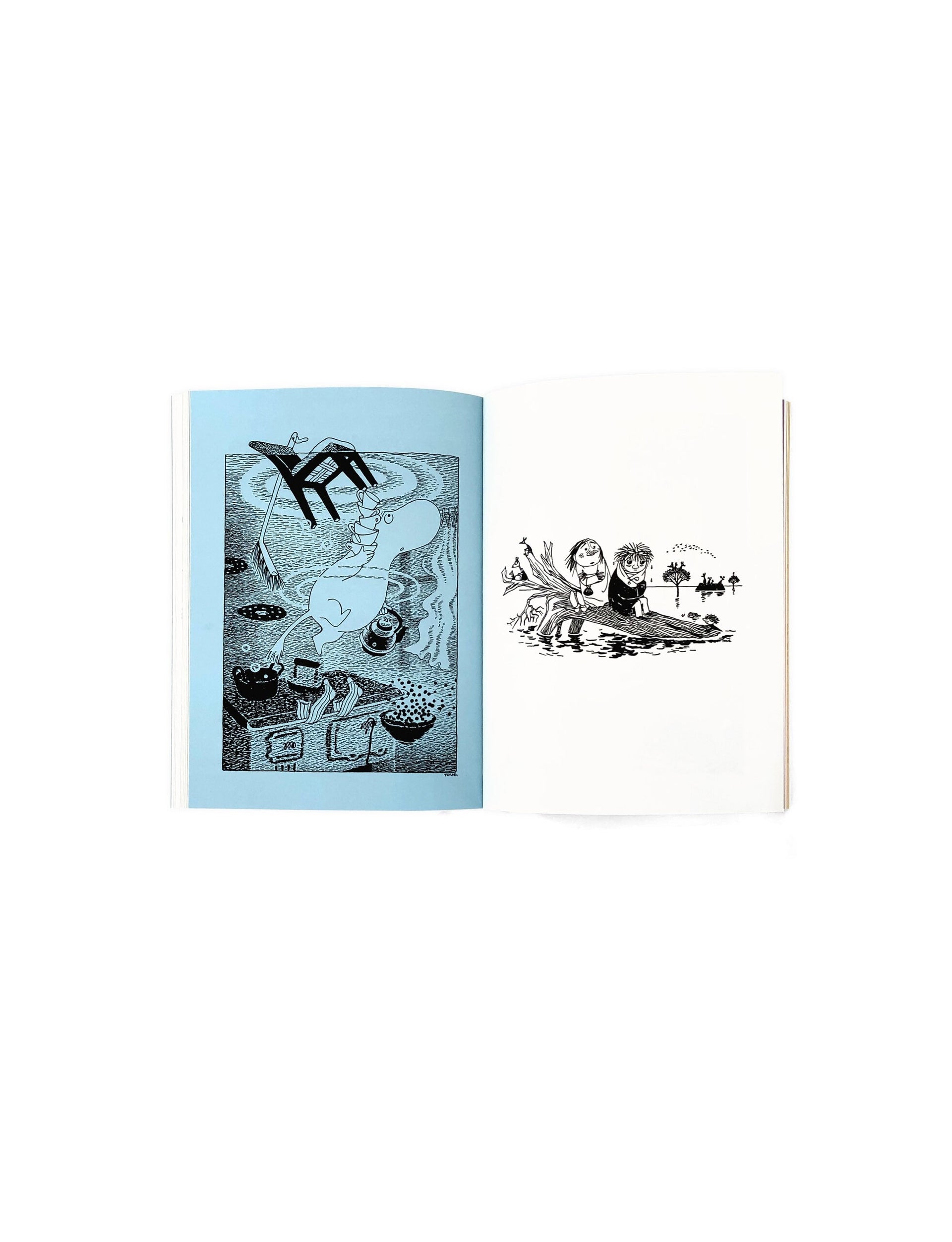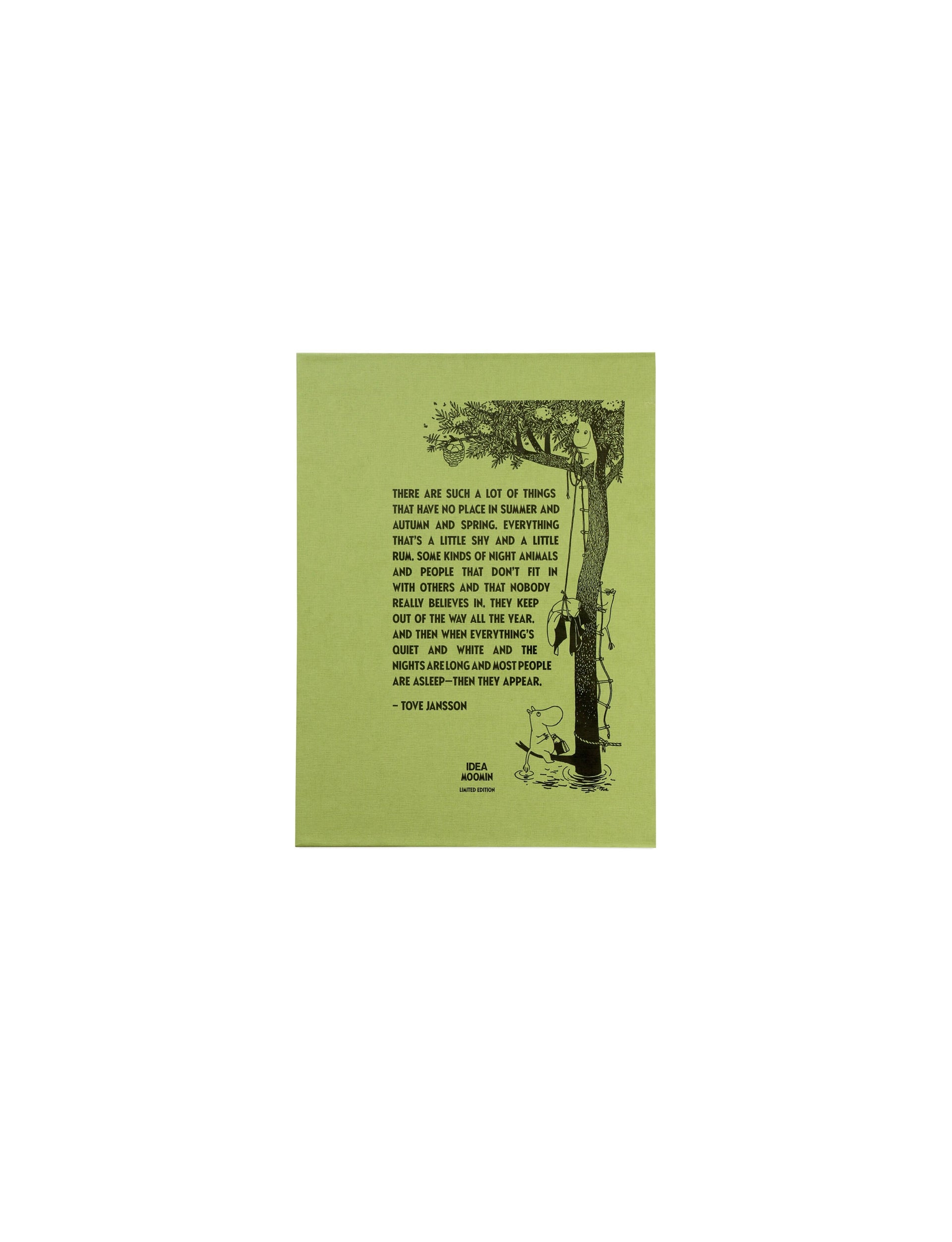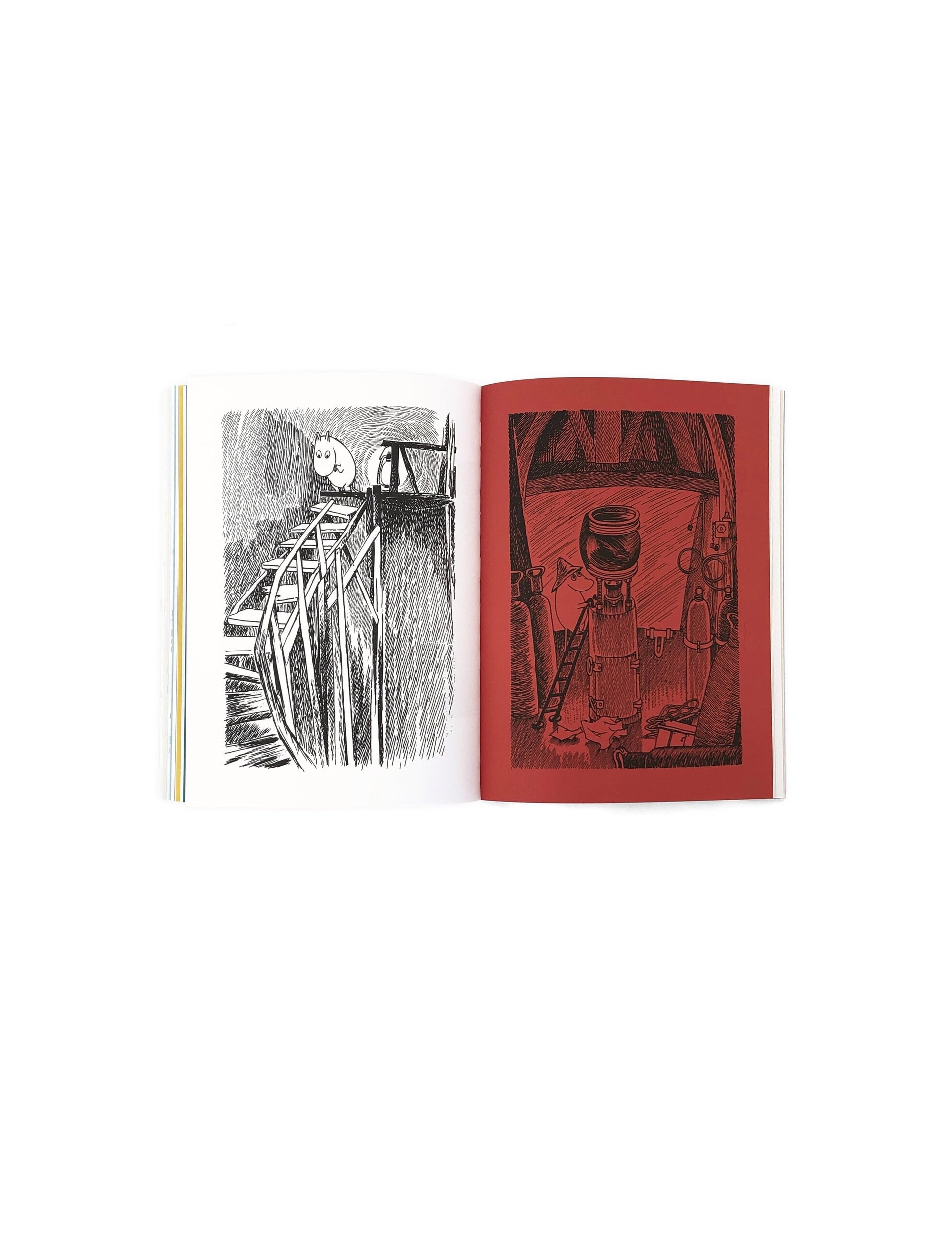 IDEA Moomin / Mischievous Nature
MISCHIEVOUS NATURE
The complete book of Tove Jansson illustrations for each of the Moomin novels
Screenprinted and flush-cut Eskaboard cover
Green slipcase with foiled title 30 x 22 cm / 280 pages
8 fold-out gloss pages of novel covers in colour
Cardboard magnifier
Folded poster of Moomin maps
First edition
Strictly limited to 1000 copies
Yes, yes, yes! IDEA MOOMIN Mischievous Nature superbook of all the artwork from all nine of Tove Jansson's novels plus four T-shirts, three hats and the best tote bag we ever made.
Moomin, in case you don't know, is like Snoopy or Winnie The Pooh in Finland and Scandinavia, most parts of the UK, almost all of Europe and certainly Japan (where they have theme parks) and maybe about a third of the United States. They have 5million Instagram followers and have previously sold over 15 million books! Ours is in an edition of 1000. So it might be quite popular!
The book first. It's big. It is the first time it has ever been done. All of the original Tove Jansson drawings and artwork for the nine Moomin novels in one book. No words — just pictures. There are some 500 illustrations presented in chronological order. The illustrations tell their own story; of the Moomin characters and their adventures; and of Tove Jansson's remarkable talent and career as an illustrator. We gave the book the title Mischievous Nature. It relates to the characters' rather irreverent behaviour and to the natural world.
The book is flush-cut hardback with screen-printed covers and a fabric-textured spine, and then housed in the green cloth-imitation cardboard slipcase. Inside there are 280 pages of illustrations. Some are printed so big they carry on around the page end and on to the next. Others are so small the we made a magnifier to see them!